Air
Conditioning
Maintenance
Agreements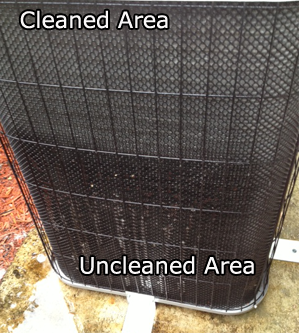 Air Conditioning here in South West Florida is an absolute necessity. Not only do we need the air conditioning to keep us cool and comfortable, but we also need it to remove the humidity in our homes. High humidity causes damage to furniture, electronics and not to mention mold and mildew thrive in high humidity. When your air conditioning system stops working or is not working to its full potential the heat and humidity will build quickly. 
Proper maintenance of your air conditioning system will help reduce the likelihood of a break down. Regularly scheduled maintenance will maximize the performance and extend the life of your system.
The RDS Maintenance agreement will keep your equipment clean and running at full capacity and in the event of a system breakdown we provide our maintenance customers with PRIORITY SERVICE.
This picture demonstrates how much dirt and debris can become trapped in your equipment blocking the air flow making it less efficient. Click this link to find out more about the RDS Maintenance Agreement.